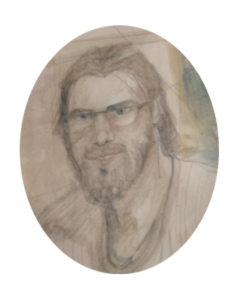 Freelance Translator / Subtitler
Translating, editing and proofreading various types of documents. Also working regularly on creation, adaptation and quality control of subtitles. Mainly focused on: Finance, Law, Politics, Tourism and Cinema. Major clients: Google, Plint, World Communications, VICE News for HBO, Qatar Airways and Esta Lingua. In addition, translating diverse material through the websites of Proz & Translator's Cafe. Daily volume: 3,000 source words.
Translations Project Manager
Kosmos Languages - Greece
Overseeing translation projects consisting of research articles, websites, student papers, dissertations and various other documents. Performing admin duties and translating/editing when required. Ensuring deadlines are met and high-quality standards are maintained.
Teaching English to children of 8 to 17 years old.
Preparing teaching material, filling out progress reports and communicating with parents.
Freight Market Business Analyst
Monitoring the dry and tanker markets (and other markets that affect their performance e.g. Oil, Coal, Iron Ore etc.) in order to evaluate the accuracy of the data received. Acting as the bridge between the business side of the company and IT. Identifying the needs for new products & writing out development specifications.
N. Warwickshire College - UK
Teaching Greek to adults who wished to visit or move to Greece. Effectively preparing and delivering lessons.
Prior / In conjunction with the above
Private English Lessons (Indonesia, Greece, Spain, S. America). Business Analyst for COLT Telecommunications (Spain).  Writing travel reviews for hostelz.com (in English  – worldwide). Teaching English at Euroglossa Language Centre (Greece).
2018 - Open University / UK
BA in Politics, Philosophy & Economics
2006 - London Metropolitan University / UK
MSc in Financial Markets & Derivatives
2004 - Coventry University / UK
BA in Financial Economics
Chartered Institute of Linguists (CIOL) / UK
Diploma in Translation (DipTrans): GR-EN
DELE - Proficiency in Spanish (C2)
Proficiency of Cambridge in English (C2)
Teaching English (TEFL) Certificate
Aegisub Advanced Subtitle Editor
• CAT tools: SDL Trados 2021
Also experienced in Matecat, MemoQ, Across
• Dragon Naturally Speaking, Express Scribe, Acrobat XI Pro
• Basic web design skills. Designed this website.
I consider myself to be a balanced bilingual as I grew up in a bilingual environment (British & Greek parents), I have spent substantial periods of time living in both the UK and Greece and have equal proficiency in both languages.
Apart from the UK and Greece, I have also lived for two years in the US, one year in Spain and spent five years traveling and living in all Spanish speaking countries of Central and South America. Having lived, studied and worked in English speaking countries and Greece for most of my life has been instrumental in acquiring the skills required to deal with the semantic and semiotic variations of both languages I translate into.
I am a Member of the Chartered Institute of Linguists (have been awarded the Chartered Linguist status), of Proz (have been awarded the Certified PRO seal), and of Subtle, the UK's Subtitlers' Association.